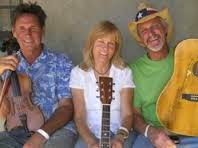 Jake's Mountain will be playing this Sunday on the back patio from 1-4 pm. While you're here, take a peak into the NEW Julian Hard Cider tasting room under construction next door to Mr. Manitas. We're excited about their bigger and better tasting room!
This weekend at JULIAN STATION:
Live music from Jake's Mountain! Music goes from 1-4pm every Sunday, year round.
Mr. Manitas FRUTERIA will be serving BBQ street tacos, amazing nachos, quesadillas, Apple Tacos, smoothies, acai bowls, fresas con crema and more!
Tasting Rooms: Hard Cider at Julian Hard Cider, Beer at The Cooler and Mead at Golden Coast Mead.
Cook Family Butcher Shop: Premium quality locally and sustainably raised heritage pork.
Shopping at Ariel's Attic, Cook Pigs, Cowboy Rendezvous, Mini & Me Boutique, The Crazy Raccoon and Julian Hard Cider.
Don't forget the BACK PATIO + the Arcade, Pool Table, Air Hockey and Young Kids Play Area.